Bay County Roofing Professionals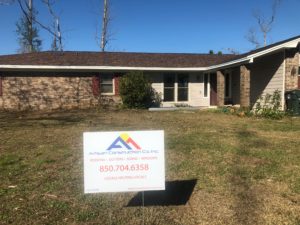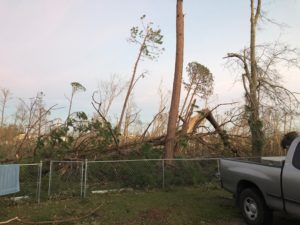 In the wake of Hurricane Michael, our team is here to help you navigate the claim process with your insurance company.  Our team is equipped with the knowledge and experience of how insurance companies handle claims and the necessary process to go through to make sure they are including all aspects of your roof damage including code items.  As many of you know, I was born and raised in Panama City, FL and moved to Denver, CO to start a new adventure in working for homeowners regarding their roofing claims.  We provide our customers with a detailed estimate of all items that should be included and handle the hassle of dealing with the insurance company.  It is important to understand that the initial estimate  from your insurance company IS NOT the final numbers.  The adjusters are doing their best, but they are inundated with work load and crazy hours, and mistakes do happen but Artisan is here to step in and make sure that all items are included.  We have brought our knowledge and experience back to our hometown to help the residents of Bay County to start the healing process and be well on their way to repairing their homes.  We want them to know that they are working with a local company with local roots, and we are all Locals Helping Locals.
For every roof completed by Artisan in Bay County, we are giving back $250 to the
Call us today 850-704-6358 Bay County, FL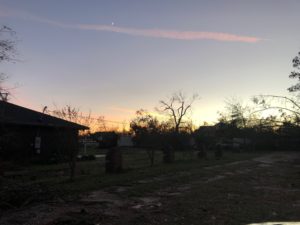 One of the main benefits of using Artisan Construction Co, Inc. is our knowledge of how insurance companies handle claims.  To many of the residents of Bay County, Hurricane Michael forced them to learn more about insurance claims than they ever thought they would need to know.  Between long wait times to even speak to their adjuster, to receiving an estimate that was complex and confusing, it left many people wondering how it would all work out.  Artisan deals with insurance companies daily and we work tirelessly for our customers.  It is our goal to educate each customer with our experience and maintain communication with them throughout the claim process.  It is rare that adjusters can correctly identify and detail all issues involved in a claim on the first inspection.  We work closely with your insurance company to ensure that our customers' claims are adjusted accurately.
In some instances, what the insurance company initially writes up is not the full extent of work that needs to be completed including code issues, items not visible on the initial inspection and/or human error.  This was the case for one of our most recent customers in Bay County.  The initial estimate was missing several items and contained incorrect calculations.  After some documentation and correspondence, the insurance company and Artisan worked together to revise the initial estimate, therefore allowing the homeowner to have a complete re-roof of their home. Artisan understands that your regular life must go on, and we are here to help handle the confusion and take the hassle out of the claim process for you.
Great people doing great work for our community. Trustworthy, Honest, very dependable.
The crew from Artisan Construction was so efficient. They removed the old shingles and replaced them in one day. They also cleaned up, I feel safe having my Grandkids play outside without getting hurt. Thank you, Artisan, for a job well done!
Worth the wait. The new roof installed by Artisan Construction Company is beautiful. Clean lines and professional workmanship. Very easy to work with both Tony Jr and Tony Sr, as they both care about you, the customer. We never felt like just a number. Both were sensitive to our needs and quick to respond when we had questions.
The crew was fast, efficient and it shows in the quality workmanship of the finished product. They also made sure that they cleaned up the yard before leaving. Great experience. Extremely glad ACC was recommended to us.
Had a question about my gutter system they installed, not only did they answer my question, but they sent someone from their company to my home to ensure I was happy and understood the answers to my questions. These guys are a true class act.